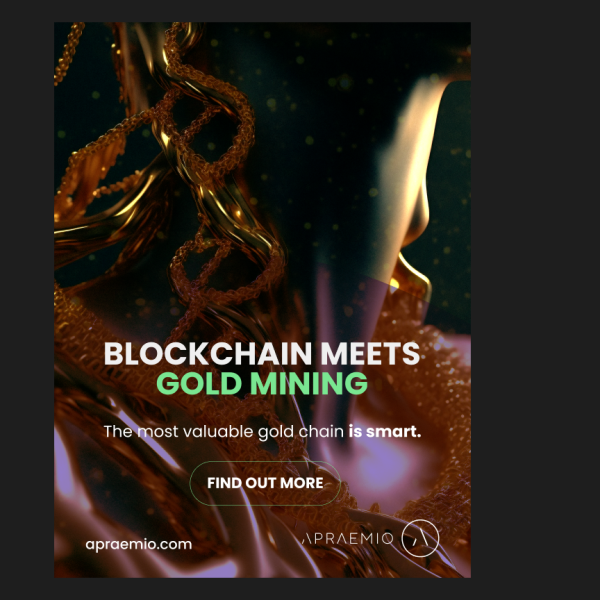 Budapest, Hungary, 22nd Nov 2022 – Apraemio has emerged as the company that combines blockchain technology with gold mining. In the latest record, the company is pleased to announce that after multiple years of research with cutting-edge satellite technology, it has discovered incredible opportunities for mining by GGS in Mali, Africa, so the user's investments are backed by accurate, freshly acquired gold.
The project has developed a solid foundation with the latest infrastructure, potential returns, and roadmap, so holders can decide for themselves if it's something they may consider for crypto investment. The company leading the project is a conglomerate with sub-companies in different countries. As an experienced team with a solid existing customer base, the founders are confident in offering a wide range of other use cases for the APRA token. 
The team behind the Apraemio plans on developing it not only as a low-risk investment asset but also through providing innovative complementary services which holders can use throughout their journey within the project's ecosystem. Apraemio aims to create a universal cryptocurrency that lays out the foundation of future use cases while remaining an investment asset with a solid price floor and great ROI potential due to the rarity of the underlying assets backing the token.
In addition, Apraemio's native token is known as APRA. It is a deflationary utility token with a growing backing gold reserve. It possesses various use cases that bring gold-powered cryptocurrencies to the next level. Their exploration project is already underway, with a forecasted amount of gold between 100 and 500 tons, half of which will be distributed among token holders. The portion of the revenue generated by Apraemio will go towards charity initiatives, emphasizing the region where the exploration project is taking place. The goal is to expand its scope and eventually cover all of Africa.
Consequently, the Apraemio ecosystem is here to facilitate its users with a comprehensive solution for the cryptocurrency market powered by a next-generation utility token. This token will have a solid price floor and mechanisms for rewarding its holders. Additionally, the gamification program and community rewards will help further increase the token's demand so that people can see a long-term commitment.
About the company – Apraemio
Apraemio is a crypto platform with the deflationary utility token, APRA. With Apraemio, the tokens can be exchanged for actual mine through the company's exploration project with an estimated reserve of 100 to 500 tons of gold in Mali, Africa. The gold was discovered after conducting a geological survey using advanced 3D satellite imaging technology. These assets' total market value is estimated at least 5,5 billion USD. 50% of discovered gold will be distributed among APRA holders.
The project also encompasses a full-fledged ecosystem with various community rewards and a growing set of multiple use cases unique to the APRA token.
For more information, intending users can visit the Apraemio website or read the whitepaper and follow on Twitter
Media Contact
Organization: Apraemio Ltd.
Contact Person: Tamas Kis
Email: [email protected]
Website: https://apraemio.com/en
City: Budapest
Country: Hungary
The post Apraemio introduces new strategies to combine blockchain technology with gold mining. appeared first on King Newswire.
Information contained on this page is provided by an independent third-party content provider. Binary News Network and this site make no warranties or representations in connection therewith. If you are affiliated with this page and would like it removed please contact [email protected]