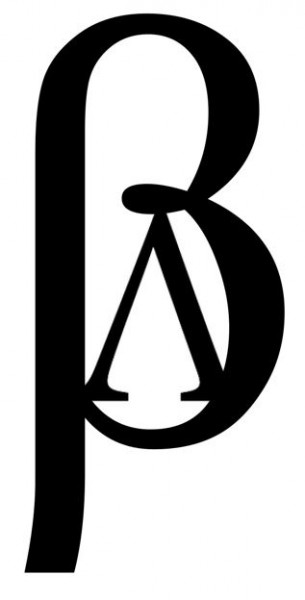 San Fernando City, La Union, Philippines, 29th Oct 2022 –  Here's BabyAmple, born out of deep love for memes and Ampleforth. This community-oriented meme project will boost AMPL usage on the BNB Chain with lots of fun, games, and rewards.
Ampleforth combines fiat's flexibility and crypto's resilience. Over 80K holders use AMPL to denominate contracts, lend, and provide collateral. That's how a global community embraces this new-age money, i.e. a building block for futuristic and decentralized financial systems.
But Ampleforth is super serious and boring, so its fans are missing out on the fun. Enter BabyAmple, which learned the science and art of having fun while pursuing long-term goals from famous predecessors like Dogecoin and Shiba Inu. It's a part of the meme coin movement that DOGE sparked off in 2013, unlocking friendly ways of increasing crypto adoption.
Like DOGE, BabyAmple can grow at five-figure percentages or more. Plus, it's fully secure, having passed independent CTDsec audits with flying colors. Ampleforth's baby isn't just about itself, though, and has a greater purpose.
BabyAmple's Mission
BabyAmple seeks all-around development and has embarked on a three-way mission.
1. Grow Ampleforth on the BNB Chain 
AMPL can totally change how the world understands and uses money, enabling previously unthinkable ways of creating, storing, and exchanging value. But all the action around this futuristic, high-potential project is presently happening on Ethereum.
The BNB Chain's over two million monthly users—2x of Ethereum—are thus mostly unable to harness the power of Ampleforth. BabyAmple will set the records straight and bring AMPL to the BNB Chain. It will provide strong incentives like 5% AMPL representation to boost Ampleforth adoption within the BNB Chain community.
2. Unlock Real Yield-Earning Opportunities 
BabyAmple, like Ampleforth, favors results over mere words. That's why it brings many revenue streams and yield-earning opportunities to make having fun financially profitable.
 BabyAmple owners can earn a share of every transaction, simply holding (not spending) a threshold number of tokens in their wallets. They can also earn staking rewards by contributing to liquidity pools. And that's only the beginning of the story—more revenue-sharing models will come as BabyAmple grows.
3. Promote Community-Oriented Financial Inclusion 
BabyAmple is jolly and fun, but it also has solid and progressive principles. It recognizes the pertinent issues facing the world today and tries to solve some of them. So it promotes financial inclusion with the aim of improving people's monetary lives and literacy worldwide. 
Being an authentic meme coin, BabyAmple puts its users' community first and does everything necessary to build a happy, strong, and self-sufficient one. Its policy of expanding financial freedom thus begins at the grassroots level, helping anyone and everyone access innovative financial assets like AMPL.
Tokenomics & Earning Potential 
BabyAmple has a limited supply of one billion tokens. Out of these, six hundred million are allocated for liquidity pools and four hundred million for community rewards. 
The BabyAmple team has ZERO token allocations, and it won't raise any money through seed sales, pre-sales, or private sales. Plus, the initial liquidity is locked for one year.
 BabyAmple users will pay a 10% tax for every transaction, which will return to the community in the following ways:
● Ampleforth Reflection: 5% of the transaction tax will be redistributed among users holding 100,000 or more BabyAmple tokens in their wallet. Notably, they will receive this reward in AMPL, which is BabyAmple's unique value proposition.
 ● Token Burning: 3% of the transaction tax will go to a dead liquidity pool address and will be burned, making BabyAmple genuinely deflationary. 
● Marketing & Platform Development: 2% of the transaction tax will be utilized to fund the platform's marketing and further development, making it self-sufficient and independent. This will also be paid in AMPL to avoid diluting the BabyAmple token's value.
BabyAmple's Utility
BabyAmple offers a complete value proposition that combines rewards with diverse utilities. This will unlock endless possibilities with community support, while the following are some expected options:
● Play-to-Earn: BabyAmple will have lots of fun games that'll allow all kinds of users to enjoy their time while earning a real income. These could be anything from simple riddles to full-blown narrative gameplay. 
● Free NFTs: BabyAmple will launch and giveaway free NFTs to encourage community feelings and participation. 
● LP Staking: BabyAmple will offer various liquidity pools to help users generate passive income by staking. 
● Learn-to-Earn: BabyAmple will bring interactive programs and challenges where users can earn by learning new and exciting stuff.
Towards Decentralization:
 BabyAmple's Future BabyAmple wants to be in on building the foundations of Web3. Its journey thus features progressive decentralization, promising the community complete control over the platform's decision-making.
 A DAO will eventually facilitate BabyAmple's governance, opening it up for community participation with exclusive benefits for early adopters. Join the BabyAmple community today, have fun, and help Ampleforth's baby grow.
Media Contact
Organization: BabyAmple
Contact Person: BabyAmple
Email: [email protected]
Website: https://www.babyample.org
City: San Fernando City
State: La Union
Country: Philippines
The post BabyAmple – Ampleforth's Baby, Growing on the BNB Chain appeared first on King Newswire.
Information contained on this page is provided by an independent third-party content provider. King Newswire and this Site make no warranties or representations in connection therewith.
This press release may contain forward-looking statements. Forward-looking statements describe future expectations, plans, results, or strategies (including product offerings, regulatory plans and business plans) and may change without notice. You are cautioned that such statements are subject to a multitude of risks and uncertainties that could cause future circumstances, events, or results to differ materially from those projected in the forward-looking statements, including the risks that actual results may differ materially from those projected in the forward-looking statements.
Information contained on this page is provided by an independent third-party content provider. Binary News Network and this site make no warranties or representations in connection therewith. If you are affiliated with this page and would like it removed please contact [email protected]