BracketChain harnesses the power of blockchain with reflective holographic imagery to validate transactions making them faster and securer.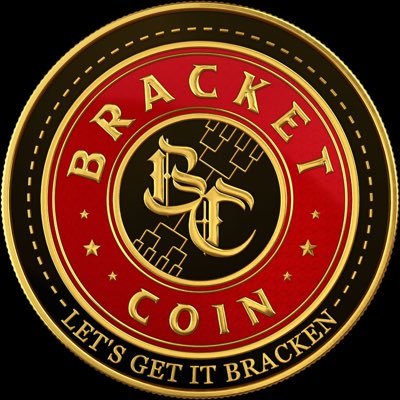 Florida, 11 Aug 2021, ZEXPRWIRE, People don't want to hold or transact a currency if they neither understand its exchange value nor trust the exchange process. That's precisely why the adoption rate for online banking and later cryptocurrency has been so painfully slow. Mainstream tokens and brokers have steered an uptick in crypto trading as a revolutionary way of accumulating wealth and making real-world use cases. However, trust in the process is still not absolute. BracketChain has come forth with answers to crypto-enthusiasts reliability, trackability, and security FAQs with an all-new blockchain-based holographic ledger technology. It's the good old blockchain with a never-before-seen, workable, scalable, and dependable security upgrade.
BracketChain has developed an innovative blockchain system that uses reflective holographic imagery to record transactions. These images can neither be changed nor hacked. The Web 3.0 photo recognition technology engages the blockchain nodes, called Virtual Banks, in real-time. Each node has a holographic image of the entire NFT and a crypto hash called Cash. These standard blockchain nodes interact simultaneously through reflective imagery to validate a transaction and create and store its holographic ledger. Cash is then transferred on the holographic ledger, which cannot be hacked or changed and is timestamped. Ultimately, the transaction is recorded, and the probability of double spending is cut down to zero. BracketChain utilizes a specific database in the IPv6 network to ensure its imagery is protected against mutation and hacking. Connectivity is stored in the Linux Virtual VPN cluster management shell, and all external interventions are highly controlled and regulated. The ecosystem is programmable, secure, anonymous, and timestamped to ensure unbreachable security and proper token value.
BracketChain has considerably cut down the transaction and distribution time by using holographic ledgers to record and validate transactions. As the pricing of currencies on the platform depends on the stock of the currencies in banks, it can be said that the lower the holding, the higher the price of an individual currency. However, the Open Shortest Path First (OSPF) and transaction fee will moderate the pricing through a floating system. Last but not least, using reflective imagery technology, users will be able to update and distribute ledgers on the go, thus making the transactions secure and faster.
BracketChain's founder James Hill is driven by the desire and eagerness to make crypto trustworthy and reliable for all. BracketChain has leveraged the best of blockchain and image recognition technology to ramp up security and the pace of crypto transactions. Crypto trading is multiple times faster than conventional blockchain because of the holographic nature of the imagery. And it's certainly safer and more dependable than ever with a timestamped, immutable ledger secured in an encrypted cluster management shell. Crypto is disrupting the world economy, and BracketChain's mission is to make the disruption reliable for all. Venture out today; it's never been safer!
Media contact
Company name: Bracket Chain
Email: [email protected]
Contact No: 3142408809
Website — Visit Site
Telegram — Join Group
Twitter — View Twitter Account
The post BracketChain is Using Holographic Ledgers to Change What Fast and Secure Crypto Trading Looks Like appeared first on Zex PR Wire.
Information contained on this page is provided by an independent third-party content provider. Binary News Network and this Site make no warranties or representations in connection therewith. If you are affiliated with this page and would like it removed please contact [email protected]