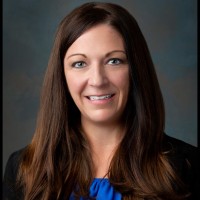 Glen Burnie, Maryland, 22nd December 2022, ZEXPRWIRE, In a recent fireside chat, supply chain expert Bridget Rice talked about recent developments in the world of supply chain management. She stated that understanding these changes can go a long way in developing strategies to keep a company's supply chains efficient going into the future. 
One of the developments she noted is that the world is going through an economic decoupling. She noted that while globalization had generated enormous amounts of wealth in the last 4-decades, that era is increasingly coming to an end. To deal with this issue, Rice said that companies should work on building regional supply chains that give them the same advantages as a globalized chain. She stated that, 
In this rapidly shifting economic landscape, taking control of your business's future can be critical. And in an age of economic decoupling, one way for companies to have more control over their success is to invest in building a regional supply chain. By relying on nearby resources and local talent instead of distant suppliers, companies can foster local economies while having more control over their production and delivery times. This allows companies to lower costs associated with long-distance shipping and improve customer relationships by providing faster deliveries during periods of increased demand. In the end, establishing a regional supply chain provides financial and practical advantages that businesses of all sizes should consider as global economics continue to change.
Rice also noted that going into the future, it makes sense for companies to start integrating blockchain technology into their systems. Rice stated that the emergence of blockchain technology has presented the world with a major opportunity to improve supply chain traceability, security, and transparency. By utilizing blockchain technology, businesses can now keep an immutable and secure record of data related to all aspects of their supply chain from start to finish. As the data stored in this digital ledger is automatically encrypted and verifiable by everyone on the network, fraud or inaccuracies are easier to identify and prevent. With this enhanced traceability, companies become intrinsically more transparent while ensuring that they comply with relevant regulations. Ultimately, businesses can create and maintain reliable supply chains for all stakeholders involved by taking advantage of blockchain technology and harnessing its true potential.
Rice also noted that it is time for companies to consider the concept of supply chain-as-a-service. Rice stated that Supply Chain as a Service (SCaaS) could allow businesses to outsource certain supply chain management tasks that they do not have the capacity or resources to tackle independently. She added that this program combines the power of digital technologies and experienced professionals working together to increase efficiency and reduce costs. Not only does this allow businesses to manage their inventory better, but it also provides expertise that exceeds what can be achieved through an in-house team. With SCaaS, companies get access to the latest software and services that can help streamline processes like order fulfillment or warehouse management while keeping expenses low. When successfully implemented, SCaaS solutions offer organizations a significant competitive advantage over their competitors, who cannot make such investments.
Bridget Rice is a supply chain expert with over 15 years of experience in the industry. Rice started her career as an air transportation senior contracting officer at the United States Postal Services. This role allowed her to oversee and administer air transportation contracts worth more than $101 million annually. She has taken several other roles over the years and is currently the company's Senior Director of Transportation Continuous Improvement. Through this role, she oversees the management and execution of cross-functional strategic projects. Bridget Rice's success is a combination of experience and her solid academic background in the field of supply chains management. Rice holds a Bachelor of Science degree in marketing and logistics from the University of Maryland and a Master's degree in acquisition and supply chain management from University of Maryland University College. She also holds supply chain professional certifications, key among them being CPSM from the Institute for Supply Management. 
The Post Bridget Rice, a Supply Chain Expert, Explores Trends in Supply Chain Management. appeared first on ZEX PR WIRE
Information contained on this page is provided by an independent third-party content provider. Binary News Network and this Site make no warranties or representations in connection therewith. If you are affiliated with this page and would like it removed please contact [email protected]