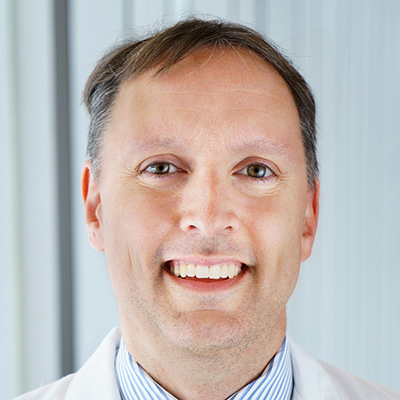 Ohio, US, 15th January 2023, ZEXPRWIRE, Medical physicist David R. Roesener has been working with the radiation oncology division at The Ohio State University Wexner Medical Center since early 2014 as a radiation physicist. Recently, he participated in a series of interviews conducted by Rookstool Interviews, a company that strives to learn from influential figures in a variety of sectors, including finance, technology, non-profit, professional services, and healthcare.
According to Mr. Roesener, the subject of medical physics was what initially drew him to it. "I was always drawn to the world of medicine and healthcare, specifically how technology could be applied to help improve patient care," he said. I was immediately intrigued by medical physics, which blends my passions for biology and the physical sciences with cutting-edge technical developments for use in cancer patient treatments. It was soon obvious that this was the ideal professional route for me and a fantastic chance to make a difference.
David Roesener talked about his background in metallurgy, the numerous jobs he's done over the past 20 years in Ohio, how his education has contributed to his success, and what advise he would provide to someone considering a career in medical physics or biomedical engineering: Before making a decision, I would advise you to do a lot of research on both subjects. Find out more about the responsibilities that each profession plays in the healthcare services business, look up any accreditations or certificates you might need, and read up on the study programs for each field. To learn more about what it's like to work as a medical physicist or biomedical engineer, it's also crucial to network with other professionals in the field. Lastly, ensure that this is something that truly interests you; Medical Physics and Biomedical Engineering aren't just career paths – they're lifestyles!  If you have the passion and drive it takes to succeed in either of these fields, then you'll be more than successful."       
Following his discussion on the most fulfilling aspect of his job in medical physics, Mr. Roesener went on to highlight some of his most noteworthy achievements in the field and what drives him to pursue new opportunities. He gave this account of his greatest professional challenge:
"Keeping up with changes in technology and clinical recommendations has been one of the main obstacles I have encountered throughout my career. It's critical to keep up with new advancements in medical physics because the field is developing so quickly to make sure I'm giving my patients the most precise and efficient care possible. As we work to coordinate our efforts toward delivering high-quality patient care, maintaining effective communication amongst medical physicists, oncologists, and other healthcare professionals has also proven to be a constant struggle. Finally, because regulatory requirements are subject to rapid change, following them might be challenging. All of these obstacles demand a lot of commitment and tenacity, but in my opinion they are also necessary to deliver secure, efficient treatments and develop the field of medical physics. Overall, these challenges have not only made me stronger but have provided invaluable opportunities for growth."   
David R. Roesener spoke openly about some of the pressures that come with being a radiation physicist as well as his hobbies and methods for relaxing. For anyone thinking about a career in medical physics, he concluded with these words of advice: "I'm highly passionate about my work as a medical physicist and believe that it can make a meaningful difference in people's lives. I would advise anyone interested in pursuing this career path to learn as much as they can and never stop aiming for the best since working with cutting-edge technology is tremendously fascinating and satisfying. You can succeed in this industry if you put in the necessary effort and commitment.
About David R. Roesener, Medical Physicist at Ohio State
David Richard Roesener of Dublin, Ohio is a well regarded medical physicist currently working as a radiation physicist at The Ohio State University Wexner Medical Center, where he has been working with the radiation oncology department since early 2014. Previously, he had served as a senior medical physicist for Global Physics Solutions based in Chicago, Illinois where he acted as the primary physicist for two centers in the Chicagoland area. He would prepare multiple centers for state audits performed by the Illinois Emergency Management Agency. He is also certified by the American Board of Radiology. From 2006 to 2009, David Roesener was a staff medical physicist as part of the department of radiation oncology in the Barrett Cancer Center at University of Cincinnati College of Medicine. From 2005 to 2006, he served as a junior medical physicist at Brigham and Women's Hospital at Harvard Medical School. 
David Roesener also has significant experience in the materials and metallurgical engineering field. He worked as a metallurgical engineering consultant for Byron Products in Fairfield, Ohio from 2003-2004, where he performed materials failure analysis investigations in addition to providing technical support and improving sales processes. From 1997 to 2002, Mr. Roesener was a materials engineer for Delphi Safety and Interiors, located in Vandalia, Ohio. Prior to that, he worked as a metallurgical engineer for MQS Inspection in Cincinnati, Ohio.
David R. Roesener holds a Bachelor of Science degree in Materials Engineering. He has also earned two Masters of Science degrees from the University of Cincinnati. The first he received in 2002 for Biomedical Engineering. The second he received in 2005 for Medical Physics. Mr. Roesener was an ASM International Committee member from 1996 to 2003. He was named ASM Outstanding Young Member in 1999. Other honors and certifications for David Roesener include the William Tholke Scholarship Award, an ongoing member of the American Association of Physicists in Medicine since 2003, and has held his Professional Engineer License from the State of Ohio since 2003. In his free time, Mr. Roesener enjoys playing music, recreational sports and exercise, as well as reading in a wide variety of subjects spanning scientific works to classical literature.
The Post Medical Physicist David R. Roesener, Based in the State of Ohio, Highlighted in Rookstool Interviews first appeared on ZEX PR Wire
Information contained on this page is provided by an independent third-party content provider. Binary News Network and this Site make no warranties or representations in connection therewith. If you are affiliated with this page and would like it removed please contact [email protected]