Los Angeles, California, 15th November 2023, ZEX PR WIRE,
'Walk This Way' showcases Charlie Walk's unique ability to tap into various industries and offer unique perspectives & information to his listeners. Charlie's background in the entertainment industry fuels his natural curiosity, allowing him to approach each episode with the attitude of an explorer. This approach to exploring new topics creates engaging and thought-provoking content for his audience to enjoy . Charlie's impressive career achievements speak for themselves, but his Walk This Way podcast truly highlights his ability to connect with people from all walks of life.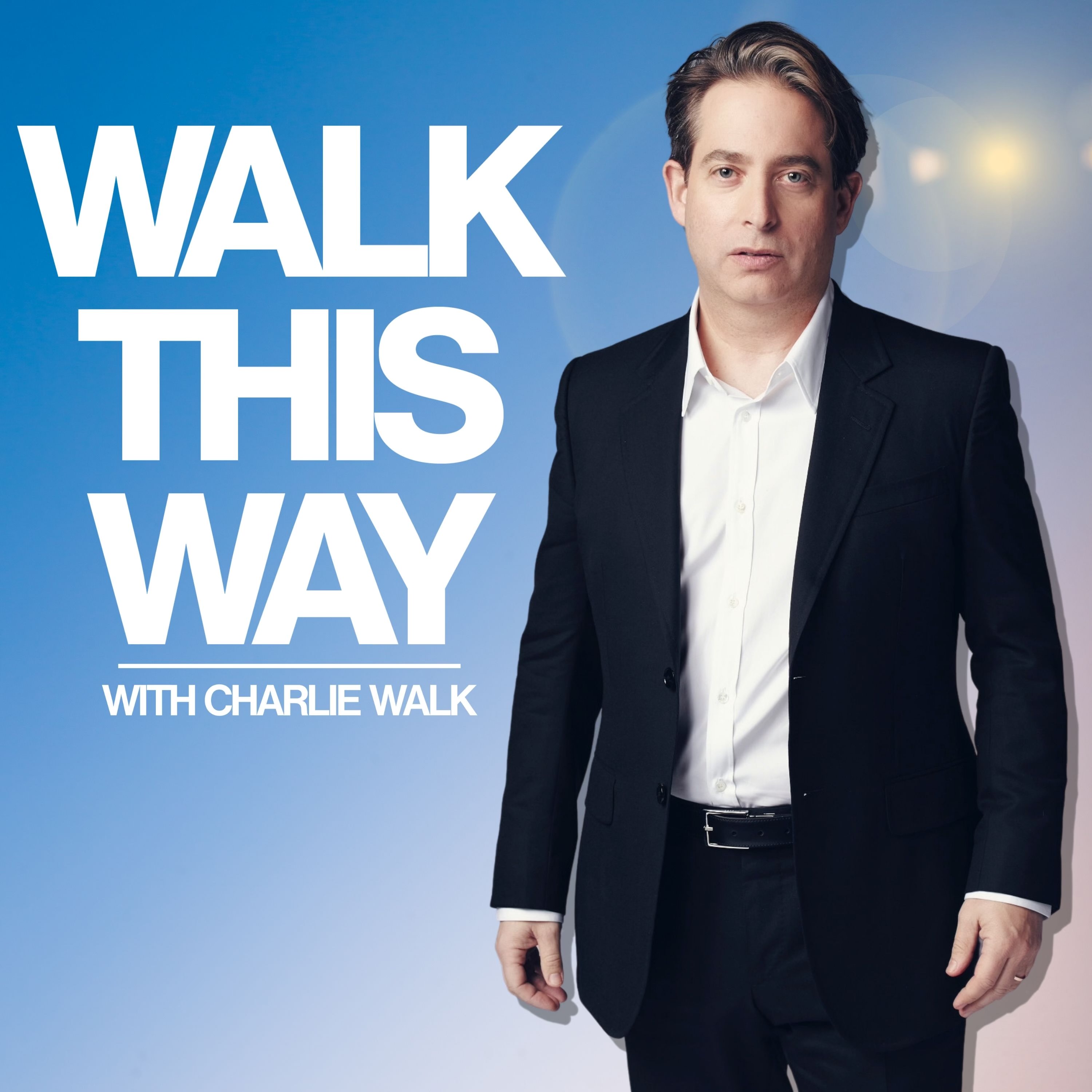 In a recent episode of Charlie Walk's Walk this Way, listeners were taken on a journey into the fascinating world of spiritual therapy with the one and only Jae Rae. A highly sought-after healer, Rae is one of only five multi-dimensional healers in the world with a unique set of tools that allow individuals to connect with their inner self for clarity, cleansing, and focus. With her extensive knowledge and experience, Rae brings a fresh perspective to the field of spiritual therapy and offers insights and techniques that can help individuals overcome life's many obstacles. For those seeking a deeper understanding of themselves and a greater sense of purpose in life, Jae Rae is certainly someone worth discovering.
Jae Rae's journey to discovering her unique DNA began in Kindergarten. As she began to socialize with other children, she was quick to realize that not everyone could see what she saw. Despite coming from a family with a history of mediumship and psychic abilities, her mother was terrified of this gift while her father embraced it. Unfortunately, her father's inability to stay sober and clean kept him from fully understanding and developing his psychic abilities. Jae Rae learned early on that she shared this trait with her father and was careful to keep it hidden from her mother. As the only child in her family, she was the perfect storm of both psychic abilities from both sides of her parents. It wasn't until much later in life that she fully embraced her DNA and learned how to use her gift.
As Jae Rae discusses her experiences with connecting with God, performing Tarot card readings, and offering spirituality courses with Charlie Walk, she highlights the importance of living in the present moment. She explains that we don't have yesterday anymore, and tomorrow hasn't happened yet, so our only control lies in the now. Specifically, we have control over our attitude, which is everything. Jae Rae reminds listeners that a negative attitude can lead to judgment and assumptions, which are negative entities that continue to run the earth and maintain balance in the universe. By having a positive attitude, we can make the most of our present moment and shape our own destiny.
Jae Rae is known to have an extraordinary gift – she can see into the future. Charlie Walk, among others, has been told of her experiences and ability to predict what's going to happen. To her, it's not just some random guessing game; she claims to have conversations with God about this subject very often. She admits that this gift is still hard for her to accept. However, gut feelings and messages from the universe usually align with her premonitions. In one example, she discusses a recent client and her experience of knowing something 'bad' was going to happen before it did. Despite not being sure about her extraordinary abilities, her predictions prove that she doesn't have to be sure – she just knows. With these abilities, in addition to being a spiritual therapist, Jae Rae is making a meaningful impact upon the people who engage with her. To hear the full story and learn more about Jae Rae's abilities, check out the latest episode of "Walk This Way."
Have you been looking for a source of inspiration and knowledge that you can access anytime, anywhere? Look no further than Charlie Walk's Walk this Way podcast. With 25 episodes already available, this podcast is a treasure trove of fascinating interviews with leaders across various fields. Whether you're interested in business, medicine, art, or law, Walk this Way has something for you. By tuning in, you'll gain a deeper insight into your favorite topics and learn from successful individuals from all walks of life. With no restrictions on platform or time, you can listen to this podcast whenever and wherever you want and take the first step towards personal growth and greatness. Don't miss out on the opportunity to learn from the best – start your journey with the Walk this Way podcast now.
The Post Walk this Way: Charlie Walk Meets Hollywood's Top Medium, Psychic and Healer; Jae Rae first appeared on ZEX PR Wire
Information contained on this page is provided by an independent third-party content provider. Binary News Network and this Site make no warranties or representations in connection therewith. If you are affiliated with this page and would like it removed please contact [email protected]