New York, NY, 19th October 2023, ZEX PR WIRE, For anyone suffering from chronic or acute pain, NY Spine Care has an excellent reputation for providing interventional pain management. Led by Ji Han, their team of experienced physicians is committed to providing quality care and effective treatment plans for a variety of conditions, including neck pain, back pain, arm pain, leg pain, shoulder pain, finger pain, and foot pain. With NY Spine Care's individualized approach to treatment, patients can always expect to receive personalized care that's tailored to their unique needs. Their commitment to excellence is further demonstrated by the recent opening of a state-of-the-art facility dedicated to interventional pain management. This impressive 8000 square-foot facility is designed to provide a comfortable environment for patients while enabling physicians to offer expanded treatment options to ensure optimal care.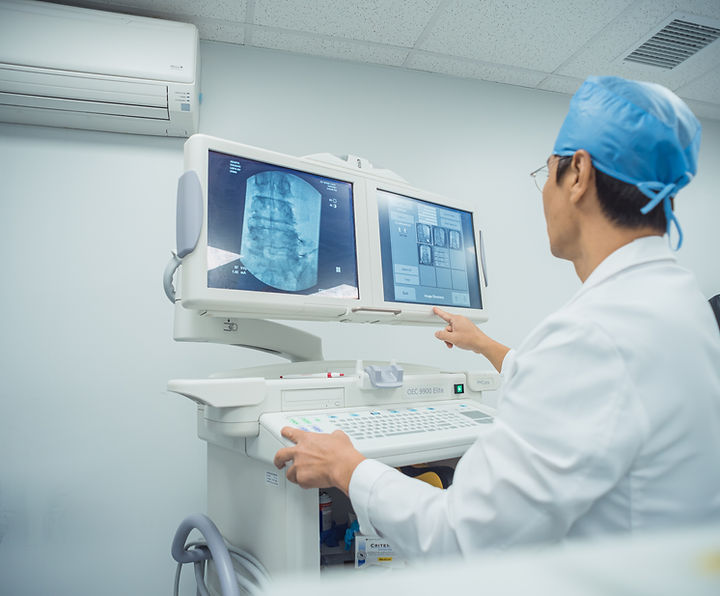 Dr. Han is a healthcare provider who is on a mission to provide the ultimate care experience for his patients. He believes that every patient is unique, and their pain should be addressed with personalized attention and understanding. Dr. Han's approach to pain management is founded on evidence-based practices, taking into account the individual needs of his patients. He understands that pain is not just physical, but emotional, and treats the full spectrum of his patient's needs. He believes that an effective pain management plan goes above and beyond just prescribing medications or injections. Instead, a thoughtful and personalized approach is essential to achieving optimal patient outcomes. At the heart of his practice, Dr. Han is driven by an unwavering passion for genuine care. This approach has earned him the trust and loyalty of his patients, who can attest to the unique and attentive care they have experienced under Dr. Han's care.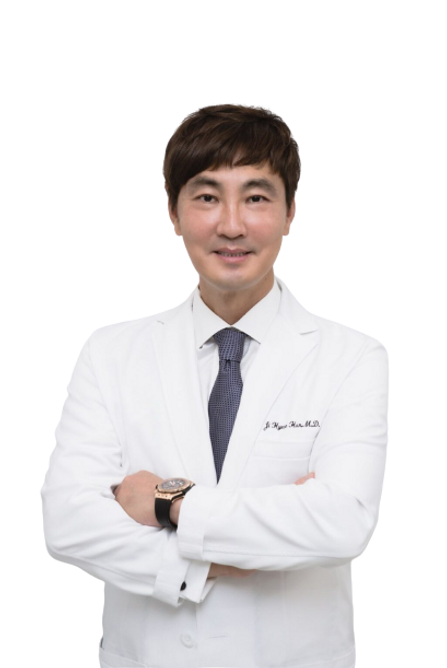 Dr. Hans commitment to patient care is evident in reviews such as, 
Mr. Reme says, "Dr Han and his assistants were amazing in my spine procedure. The entire staff was pleasant, very nice and gave great attention to every last patient. The Korean assistant that took our blood pressure has the greatest energy and shows care for everyone. I feel safe and taken care of at NY Spine Care. Dr Han is my go to for anything spine related. Thank you so much!"
Ms. Choi says, "I've been receiving treatment from NY Spine Care for the past 3 years. Dr. Han's treatment has helped me tremendously for 3 years. I had 2 slipped discs years ago, and wore many high heels during my youth, lifted many heavy things (I.e., 50 lb bags of flour, bins holding heavy equipment in catering). I pretty much wrecked my back. I am on track to feeling relief. I have rec'd epidurals, radio frequency, and the procedures last about 5 min! In and out.
Dr. Han's team is PHENOMENAL and super professional. They take excellent care of their patients. They will call you the next day to check on you, and then call again 2 weeks after to check on you again. I can't recommend this place enough. Dr. Han and the NY Spine Care team are the best." 
As one of the top pain management physicians in the field, Dr. Ji Han has dedicated his career to improving the lives of those who suffer from chronic pain. With over 20 years of experience, he has become a leading expert in pain management, earning his degree at the prestigious University of Alabama at Birmingham and training at some of the most distinguished medical centers in the country including Weil Cornell Medical Center, Hospital for Special Surgery, and Memorial Sloan Kettering Institure. With a proven track record of compassionate care, Dr. Han has helped countless individuals find relief from their pain, serving as Director of Pain Management at both New York Presbyterian Hospital-Queens and Queens Medical Associates Center. His ability to listen to his patients and provide an accurate diagnosis and treatment plan has earned him a reputation as an authority in the field.
NY Spine Care Interventional Pain Management is the go-to source for individuals seeking relief from different kinds of pain. Their team of specialists provides a wide range of services that address specific conditions such as back pain, joint pain, and nerve pain. They also offer treatments for migraines, carpal tunnel syndrome, and other ailments. NY Spine Care Interventional Pain Management is known for their extensive range of treatments including epidural injections, spinal cord stimulation, and regenerative medicine. Their medical branch blocks and facet joint injections have been very effective in reducing pain symptoms. Most importantly, each patient is given individualized care and treatment based on their specific needs. If you're struggling with pain, NY Spine Care Interventional Pain Management is the place to go.
To learn more about how Dr. Ji Han's NY Spine Care Interventional Pain Management can help you and to visit their new facility visit :https://www.nyspinecarepain.com 
The Post Dr. Ji Han of NY Spine Care Celebrates over 50 5-Star Reviews! first appeared on ZEX PR Wire
Information contained on this page is provided by an independent third-party content provider. Binary News Network and this Site make no warranties or representations in connection therewith. If you are affiliated with this page and would like it removed please contact [email protected]