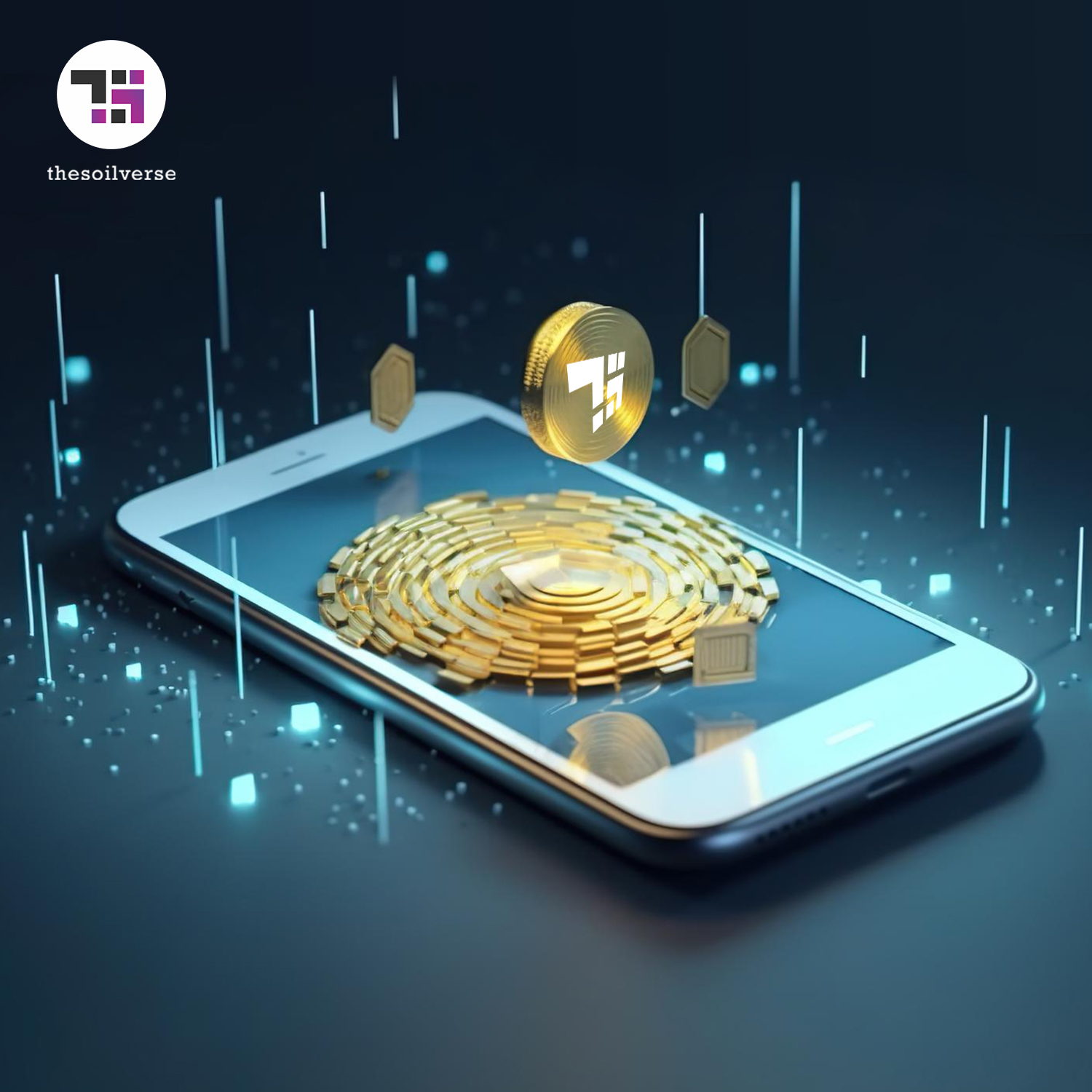 London, UK, 10th October 2023, ZEX PR WIRE, The Soil Verse, a prominent player in the rapidly evolving Metaverse universe, is proud to announce the launch of the TSV Wallet, a groundbreaking centralized solution designed to revolutionize how users engage with digital assets within the Metaverse.
The Metaverse is a dynamic digital realm where virtual experiences, transactions, and ownership of digital assets have become increasingly prevalent. Recognizing the evolving needs of Metaverse enthusiasts, The Soil Verse has introduced the TSV Wallet to cater to this burgeoning market.
Key Features of the TSV Wallet:
Secure Storage: The TSV Wallet provides users with a secure and robust storage solution for a wide range of digital assets, including NFTs (Non-Fungible Tokens), cryptocurrencies, and tokens. Users can have peace of mind knowing that their valuable digital assets are stored safely within the wallet's encrypted environment.
Versatility: This centralized wallet offers unparalleled versatility, allowing users to manage multiple types of digital assets all in one place. Whether it's NFTs from their favourite virtual worlds, cryptocurrencies like Bitcoin and Ethereum, or various tokens, the TSV Wallet simplifies asset management.
User-Friendly Interface: The TSV Wallet boasts an intuitive and user-friendly interface, making it accessible to both newcomers and experienced users in the Metaverse. Users can easily navigate the wallet's features, ensuring a seamless experience.
Cross-Platform Compatibility: The TSV Wallet is designed to work seamlessly across various platforms, ensuring that users can access their digital assets wherever they are in the Metaverse.
Future-Ready: The Soil Verse has built the TSV Wallet with an eye toward the future of the Metaverse. It is poised to support emerging digital asset standards and technologies, ensuring that users remain at the forefront of this ever-evolving landscape.
Managing Director, commented on the launch, saying, "We are thrilled to introduce the TSV Wallet to the Metaverse community. This wallet represents a significant milestone in our mission to enhance the Metaverse experience for users worldwide. With the TSV Wallet, we aim to simplify and secure the management of digital assets, ultimately empowering users to make the most of their virtual journeys."
For more information about the TSV Wallet and The Soil Verse's commitment to advancing the Metaverse, please visit www.thesoilverse.com.
About The Soil Verse
The Soil Verse is a leading player in the Metaverse universe, dedicated to providing innovative solutions and features that enrich the Metaverse experience. With a strong commitment to security, versatility, and user-friendliness, The Soil Verse is at the forefront of the digital transformation shaping the Metaverse.
Social Links:
Facebook: https://facebook.com/TheSoilverse
X: https://twitter.com/thesoilverse
Instagram: https://instagram.com/thesoilverse.io
Telegram: https://t.me/OfficialTheSoilverse
The Post The Soil Verse Launches TSV Wallet: A Centralized Solution Redefining Digital Asset Management in the Metaverse first appeared on ZEX PR Wire
Information contained on this page is provided by an independent third-party content provider. Binary News Network and this Site make no warranties or representations in connection therewith. If you are affiliated with this page and would like it removed please contact [email protected]